JDL Technologies IT Security Training
Let JDL handle your managed IT services so you can focus on your business.
JDL Technologies IT Security Awareness Training Services
Employees are the weak link in an organization's network security. They are frequently exposed to sophisticated phishing and ransomware attacks, disguised as seemingly trustworthy links and programs. In fact, 91% of successful data breaches started with a spear phishing attack. To avoid Cybersecurity threats to your company, employees need to be trained to remain on their toes and keep security in mind.
JDL Technologies has partnered with KnowBe4 to provide businesses of every size with a platform that can better manage IT security problems. We provide comprehensive IT Security Training Services, giving you and your employees the tools you need to stay safe against breaches.
KnowBe4 is the world's largest Security Awareness Training and Simulated Phishing platform with over tens of thousands of customers. Together with JDL Technologies' expertise in IT Solutions and Services, you and your employees can gain the knowledge you need to stay protected against cybersecurity threats.
Our IT security services can train you to protect yourself against all sorts of cybersecurity attacks. Find out what these attacks are, what they do, and how to guard against them with our comprehensive IT Security Training Services.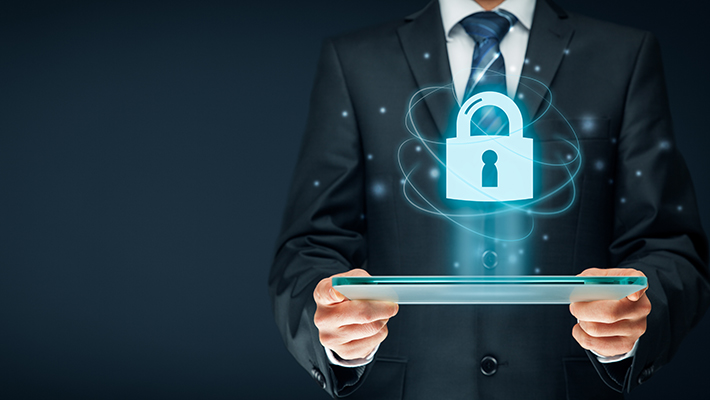 Why Security Awareness Training?
JDL Technologies' and KnowBe4's IT security services can train you to become aware of social engineering, spear phishing, and ransomware attacks.
To be aware, you need to be able to confront. KnowBe4 helps employees confront the fact that bad guys are trying to trick them. Once they confront that, they become aware and able to detect these scam emails and can take appropriate action like deleting the email or not clicking a link.
Are You the Next Cyber-Heist Victim?
Cybercrime is moving at light speed. A few years ago, cybercriminals used to specialize in identity theft, but now they are able to take over your organization's network, hack into your bank accounts, and steal tremendous amounts of money. Organizations of every size and type are at risk. A strong human firewall is your last line of defense.
What Is Security Awareness Training?
Security awareness training is a form of education that seeks to equip members of an organization with the tools they need to protect themselves and their assets from loss or harm. Any employee who performs authorized functions for the company should take advantage of JDL Technologies' IT Security Training Services.
If your organization needs to comply with industry standards like the PCI, HIPAA, NIST, ISO, or Sarbanes-Oxley reporting requirements, it might be a good practice to provide security awareness training services to your employees once or twice a year.
And even though it may not be required by Small and Medium Enterprises for compliance reasons, they can also benefit from training their employees to avoid cyberheists through phishing attacks, account takeovers, or other well-known means that cybercriminals use to misappropriate company funds.
Although IT security training services are not formally required for small and medium enterprises, your company can greatly benefit from getting JDL Technologies' IT security training services. By learning how to defend you and your company from cyber security threats, you can preserve the integrity of your organization's operations and services.
What Do Our IT Security Training Services Include?
Free Phishing Security Test
Did you know that 91% of successful data breaches start with a spear phishing attack?
Spear phishing attacks involve targeting a specific person or group with information that is known to be of interest to them.
Find out what percentage of your employees are Phish-prone™ with your free phishing security test. Plus, see how you stack up against your peers with the new phishing Industry Benchmarks!
Here's How It Works.
Immediately start your test for up to 100 users (no need to talk to anyone)

Select from 20+ languages and customize the phishing test template based on your environment

Choose the landing page your users see after they click

Show users which red flags they missed, or a 404 page

Get a PDF emailed to you in 24 hours with your Phish-prone % and charts to share with management

See how your organization compares to others in your industry
Are you ready to phish your users and address your company's security weaknesses? Click the button below to sign up for a free Phishing Security Test from JDL Technologies.
Questions about Security Awareness Training?
Still not sure if you need KnowBe4 Security Awareness Training at your company? Contact JDL Technologies today. We will be happy to answer any questions you may have!
Book a Free Consultation Today!
Contact JDL Technologies today to learn how we can help your business.
Send an email to info@jdltech.com
Testimonials
Three years ago we engaged JDL Technologies to manage our IT infrastructure as part of the JDL Tech managed IT program. This has freed up our in-house staff to be highly efficient and responsive to the business needs of the corporation. As an expert, experienced technology partner, JDL Technologies enables us to optimize our IT infrastructure and capabilities without having to add in-house resources. I would recommend JDL Tech Managed IT services to anyone looking for the same benefits.
JDL Tech conducted a Network Security Assessment, prioritized their findings, and offered remediation recommendations for each finding. We were impressed with the comprehensiveness and professionalism of the report and process, which led us to sign an agreement to have JDL manage our IT services. I am extremely pleased with the work, professionalism, and exceptional service received from JDL—and, more importantly, from all of their employees. The choice to switch to JDL Technologies has proven to be the best IT decision for ARCA!
JDL Technologies Managed IT Services
24/7 Support
JDL's managed professional IT support services include full access to a team of IT experts available 24/7. Our professionals will gladly provide solutions when they are most needed.
Workstation Support
JDL provides proactive, automatic updating and patching of all computer software. Our workstation support services give you the latest upgrades, including anti-virus and anti-spam protection.
Cybersecurity
JDL provides custom-managed security solutions to perfectly meet the unique and versatile needs of businesses of any size, in any industry. We keep your valuable data safe and secure.
Phone Solutions
Give your business the competitive edge with a Voice over Internet Protocol phone solution. JDL's phone solutions services will link all your business communications into one streamlined experience.
Virtual CIO Support
JDL's virtual CIO support service gives you access to an expert who is skilled at finding business-minded solutions for all IT-related solutions. You'll receive expert IT solutions and strategic planning, all while staying within your budget.
Communications
JDL Technologies provides everything your business needs to share information. Our IT communications services include Microsoft Office, phones, vendor management, and content sharing & syncing.
Virtual Computing
JDL's cloud IT solutions provide virtual desktops, servers, networks, and more that are set up and managed by a team of expert engineers at sustainable costs.
Office 365 & Azure
Windows Azure and Office 365 are cloud-based services. The components of Office 365 rely on Windows Azure Active Directory services on the back-end, which JDL Technologies' Managed IT Services can provide.